5000 Reusable Festival Cups!
February 25, 2019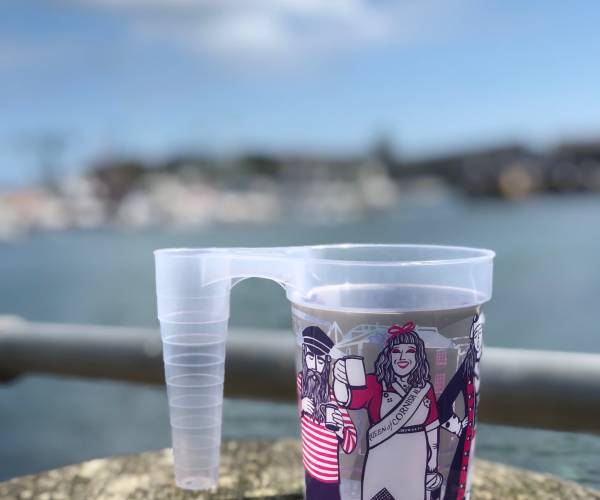 The Falmouth International Sea Shanty Festival, sponsored by Skinner's Brewery and Seasalt Cornwall, have 5000 reusable cups on offer for 2019. With a shanty themed design from Seasalt, these collectable cups are available for just £1 from the Festival Shops on Events Square and Custom House Quay, Seven Stars Pub and Skinner's Brewery Bar on Events Square.
These stackable cups are a great way to reduce the overall consumption of single use plastic across the festival as well as make a great keepsake. Perfect for garden parties, BBQ's, beach trips and festivals. Take your cup home with you to re-use again and again!