Virtual Falmouth Sea Shanty Event was a success!
June 25, 2020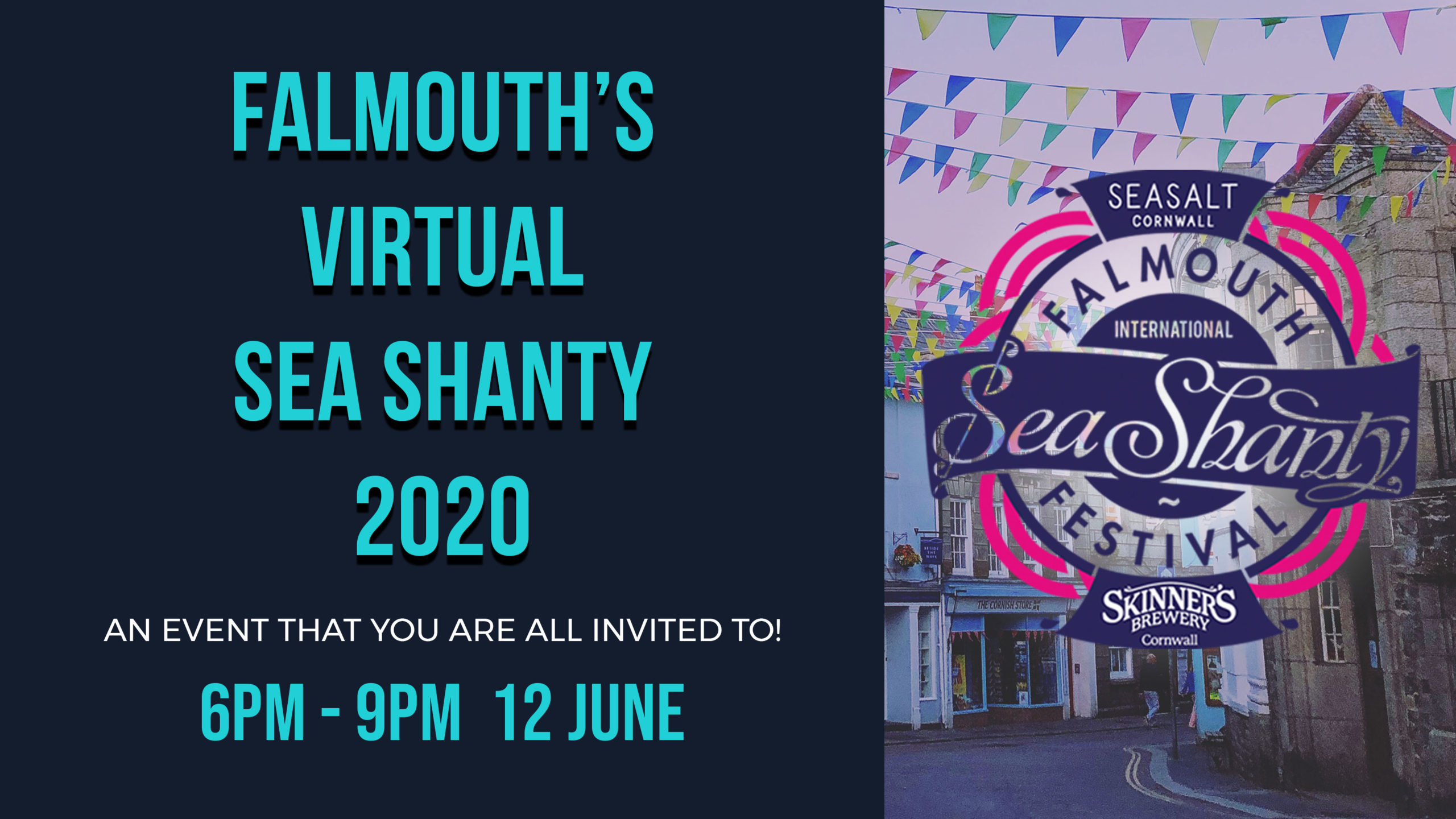 Virtual Falmouth Sea Shanty Event Friday 12th June 2020 success!
Falmouth's Virtual Sea Shanty Festival went global on the 12th June. Unmissable entertainment, light-hearted presenting and an all-round shanty party that has now reached 100,000 views from all over the world.
There were over 30 group performances from Cornwall to the US with an audience spread far and wide, with a newsfeed reach of 500,000. People tuned in not only from our homeland of Cornwall but from as far as Tokyo, Canada, Australia and the US.