Falmouth Sea Shanty heads to BBC Radio 4
April 25, 2020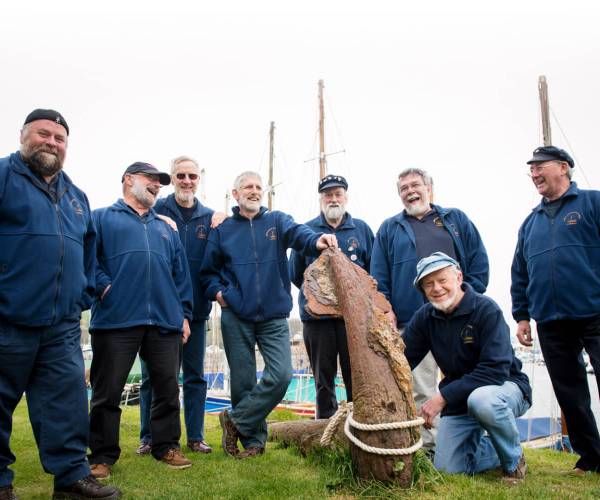 In true shanty spirits, Falmouth's International Sea Shanty is taking to BBC Radio 4 live at 8.55am on the 9th April 2020 to perform the well-known hit "Cornwall My Home". Originally sung by Harry Glasson, this is a song that strikes a chord with many shanty fans not only in Cornwall but all over the UK.
The performance came about following the recent cancellation of Falmouth's International Sea Shanty Festival for 2020 and will form part of Radio 4's "The Show Must Go On", where they feature performances or events that have had to be cancelled due to the Coronavirus. So far BBC Radio 4 have featured moments from West End shows, classical musicians, folk, instrumentalist and regional rep theatre.
Nigel Chapman from the Rum & Shrub Shantymen will be performing the song. Rum & Shrub are a group of traditional shanty singers from Cornwall, with a worldwide reputation for lively singing of shanties, sea songs and folk songs. The group sing Cornwall My Home as part of their repertoire and know Harry Glasson very well!
"We have been singing together as a group since 1991 and known each other for a lot longer than that! We are equally at home on a concert stage, on a boat or quay, or in a bar – in fact since we seem to spend so much time singing around the local waters, Mylor Yacht Club might well be our second home" says Rum & Shrub Shantymen.
Planning is underway for Falmouth's International Sea Shanty Festival 2021, which will take place from the 11th – 13th June, but for the moment, tune in to BBC Radio 4 for a taste of shanty!