Groups Festival Parade
June 10, 2022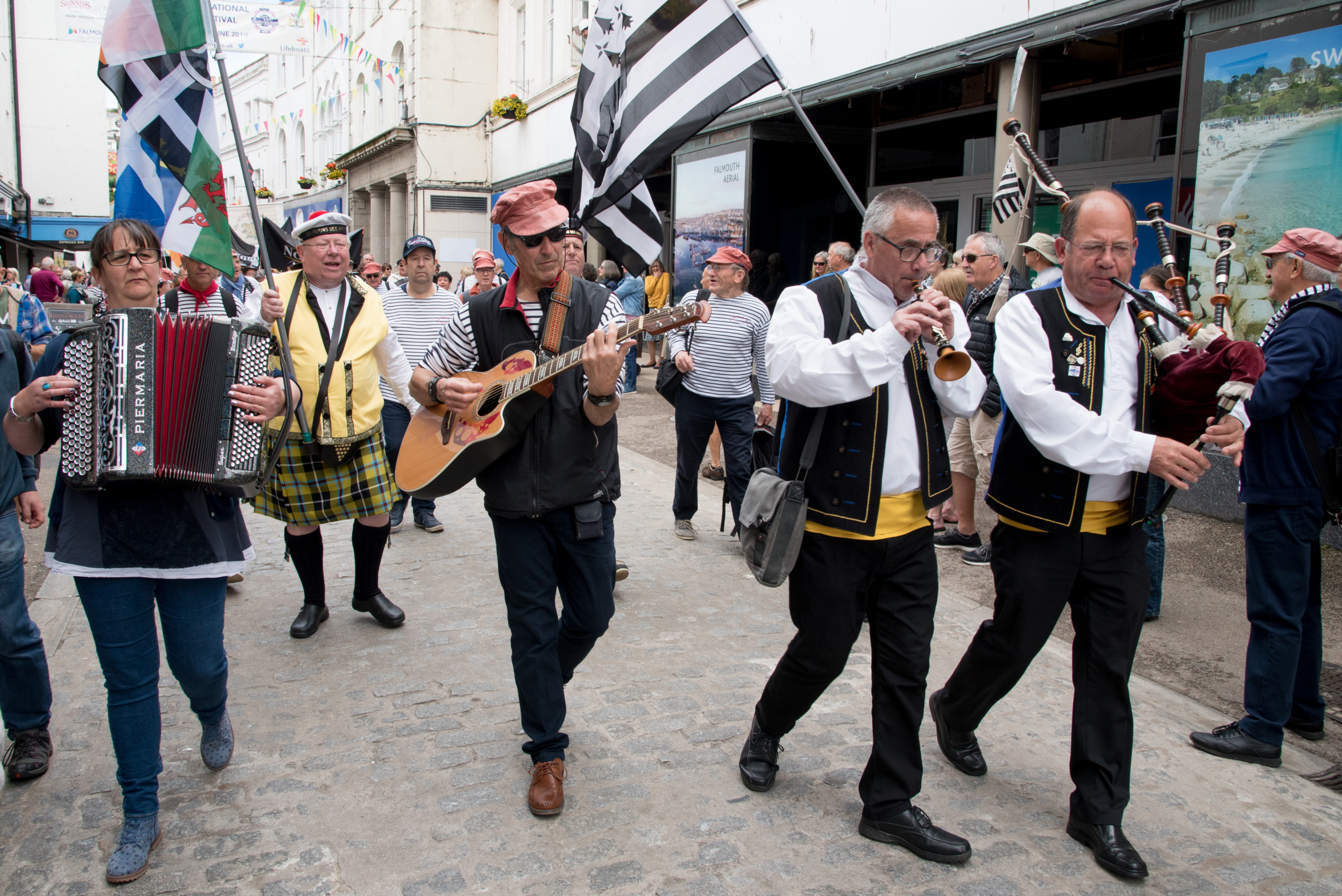 We're delighted to announce that the Groups Festival Parade is back again this year. After a two year hiatus, we will once again get to witness this marvellous spectacle as the groups make their way through the town en masse.
The parade will start at The Prince of Wales Pier before moving through Falmouth, finishing at Events Square. It's scheduled for Saturday, 18th June at 11am. 
Everyone is welcome, so please come along, throng the town and cheer on the groups!
For more images from the 2019 Groups Festival Parade, visit 2019 Parade Photos