Tickets on sale now for our annual shanty concert!
April 29, 2020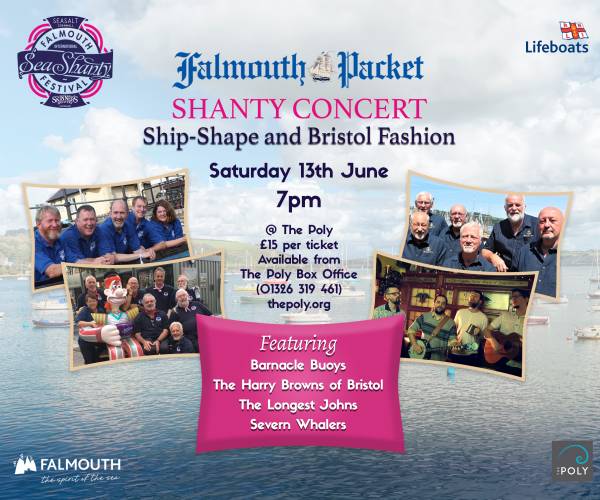 Saturday 13th June at The Poly, Ship-Shape and Bristol Fashion will feature performances from Barnacle Buoys, The Harry Browns of Bristol, The Longest Johns and the Severn Whalers.
Always a highlight of the Falmouth Sea Shanty Festival weekend, this year's shanty concert at The Poly sees a change of concept from previous years. The clue is in the name – all the groups performing will be from the Bristol area.
Each of the four groups will introduce and perform their own individual sets, building to a swashbuckling finale involving all performers.
Tickets £15
A sell-out event year on year, purchase your tickets here: http://thepoly.org/…/shanty-concert-all-shipshape-and-brist… or call 01326 319 461.