Limited Edition EP Produced for RNLI
June 12, 2017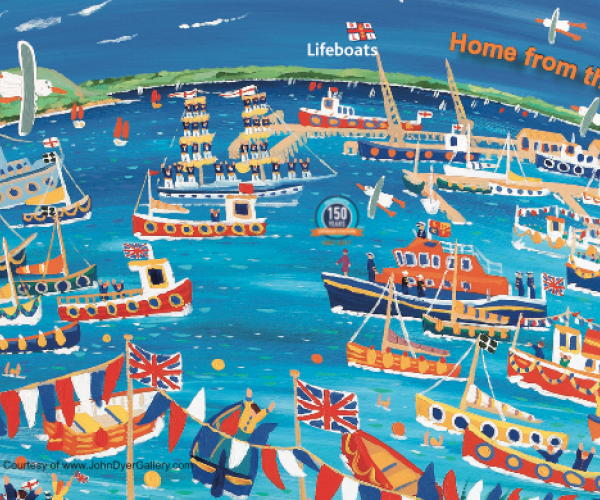 Will Keating, member of the popular Falmouth based singing group The Oggymen, has been busy producing and recording a very special EP to help celebrate Falmouth Lifeboats 150th anniversary year.  The EP, containing 3 tracks, will be out just in time for Falmouth International Sea Shanty Festival with all funds received, going to support the RNLI.
Will, who has friends that volunteer for the RNLI explained "I wanted to produce something special, to celebrate this momentous year and acknowledge the Men and Women that put their lives at risk, to save lives at sea." Will added "I had the idea to record the song, Home from the Sea, written by Phil Coulter, as it is a song that is well known by Lifeboat Crews around Cornwall, and I wanted to include Lifeboat Crew members singing on the track."  Will recorded the song at Falmouth University with the help of students and local musicians.  "I was overwhelmed with the response that I received from those that I asked for help. The talented artist, John Dyer, let me use one of his fantastic paintings for the CD cover, Falmouth Town Council supported me throughout, and the hearty tones of the Cornish Lifeboat Crew Singers topped it all off for me."
The limited edition EP also features the Seth Lakeman song, Solomon Browne, performed by The Oggymen and Ann Glanville, written and performed by local Sea Shanty Group, Femme de la Mer.  The EP can be purchased from the Cornish Store in Falmouth and various Lifeboat stations around Cornwall from Friday 16th of June.