The festival is delighted to welcome a new headline sponsor this year, Sharp's Brewery. Founded in Rock in 1994, Sharp's bring with them a range of award-winning products, including the UK's best-selling cask beer, Doom Bar.
The home of Doom Bar, situated on the North Cornish Coast, is a unique place. There's a certain kind of unavoidable energy. Something intrinsically Cornish, something inspired by being among the elements. Air, sea, rock; they surround our brewers who live on this stretch of coast. Looking out over the vast Atlantic, it is the ideal space to create this exceptional beer that speaks of where we come from. Every one of us has a passion for the place that makes its way into every drop of Doom Bar we brew.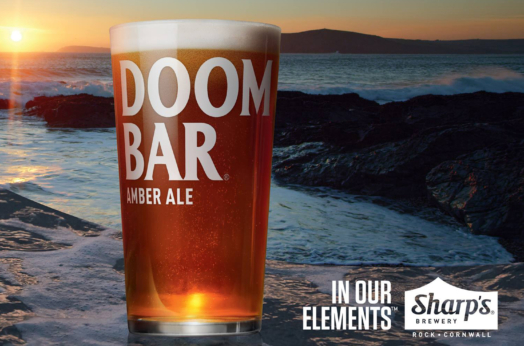 At Sharp's, we are deeply proud of our environment and one of our key focuses as a business is to ensure we are leaving as little environmental footprint as possible.
Our team are continually targeting waste reduction and looking at innovation in production, operations, supply chain and packaging to help us achieve our sustainability goals.
You can read more about our commitment to sustainability here