The Greenbank are the newest official sponsors for Falmouth International Sea Shanty Festival. In previous years they have welcomed crowds of shanty fans to their private quay to sing-along to the sounds of the sea in the sunshine. Their harbour view stage returns year on year and they are a great new key sponsor for the festival.
​Serene contemporary spaces fused with warm, helpful welcomes. Elegant cuisine set against stunning vistas. Deep soft beds calling out to sleepy heads. Salt on the breeze. The Greenbank Hotel, perched on Falmouth's historic waterfront, is an experience like no other.
At The Greenbank, a unique location, characterful heritage, contemporary styling and outstanding levels of service keep guests coming back, year after year.
From the moment you book, to the day you arrive at the water's edge, from your first sip of something refreshing on the terrace, to your last night feasting on fine food before a peaceful sleep – they make sure every element of your stay is ship shape, leaving you to simply enjoy.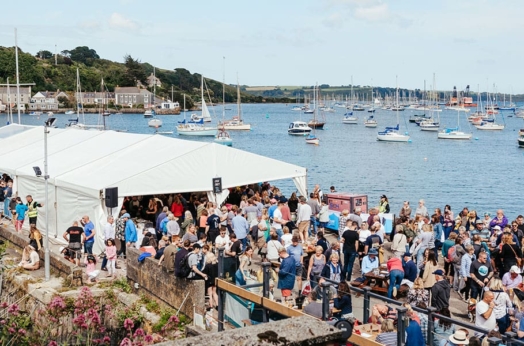 Their role as a sponsor will be focusing on the sustainability element of the weekend, helping to aid improved recycling and better waste management facilities across the festival. Their Managing Director, Ben Young says: "The Greenbank is delighted to support the festival this year. We hope to enable further recycling and sustainability opportunities throughout the weekend and to further spread our plastic free message far and wide. The town and its activities deserve the full support of the bigger businesses and we all need to demonstrate our commitment through our deeds and not just through our words."