22nd May 2015
May 22, 2015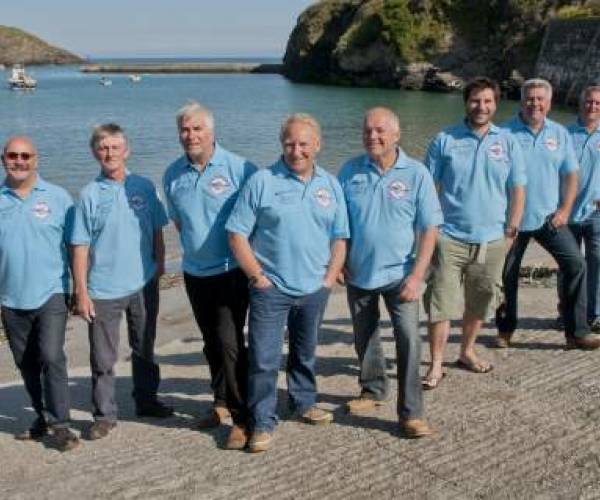 The Falmouth International Sea Shanty committee is happy to announce that our official festival merchandise is now available to purchase.
Sticking to shanty classics, the products feature a polo shirt, t-shirt, cap, and pin badge along with the official program and festival CD. The shirts feature the names of the 53 groups performing this year, and are available in sizes M to XXXXL. All are now available to buy on the official festival website, and will also be on sale throughout the festival.
All proceeds from merchandise will be donated to the festival's official charity: the Falmouth RNLI.
Richard Gates, Town Manager and Festival Chairman, said: "Everyone wants something to remember this incredible festival, and this year we've made sure we have something for everyone! We're delighted to be opening the online shop this year in partnership with The Cornish Store to give more shanty revellers the chance to get their hands on these unique items, including the official festival CD, with songs from appearing artists, and the official festival program with full schedule, maps, and shanty lyrics to join in with."
Fisherman's Friends have already received their polo shirts, and took part in an official shoot on a beautiful balmy day, heralding the countdown to the festival this June.
The Falmouth International Sea Shanty Festival takes place on 12th-14th June 2015 and will feature 53 groups performing in 22 venues through the town. It is the largest sea shanty festival in Europe.
So hurry up! Visit the festival shop to pick up your official festival merchandise now!